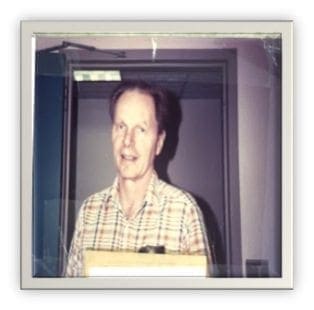 Richard Flathman
Richard Flathman was the George Armstrong Kelly Professor of Political Science Emeritus and chair of the Political Science Department from 1979 to 1985 who is remembered in this 2015 obituary.
Dr. Flathman was a giant in his field. An eminent political theorist, he is perhaps best known for having pioneered the application of analytic philosophy to political science. He was a particularly influential scholar of Hobbes, and he articulated a distinct understanding of liberalism and freedom. Next year, Routledge will publish a book about his work: Richard E. Flathman: Situated Concepts, Virtuosity Liberalism and Opalescent Individuality, edited by P.E. Digeser.
Dr. Flathman received a bachelor's degree in history from Macalester College and went on to receive a master's degree and a doctoral degree—both in political science—from the University of California at Berkeley. Before coming to Johns Hopkins in 1975 as a professor of political science, Dr. Flathman held teaching positions at Reed College, the University of Chicago, and the University of Washington at Seattle.
He has published numerous books and articles in esteemed journals and was the recipient of several awards and fellowships, including the David and Elaine Spitz Prize and a Guggenheim fellowship. He was known as a serious scholar and an exceptional teacher and adviser.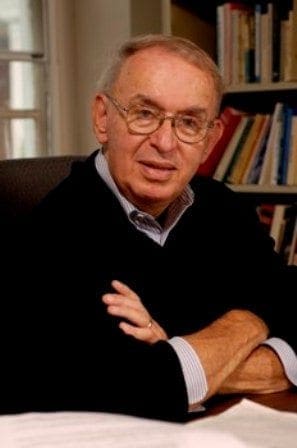 Joel Grossman
Joel Grossman was an Emeritus Professor of Political Science and Academy Professor who is remembered in this 2018 obituary.
A renowned scholar of courts and the Constitution, Professor Grossman spent 33 years on the faculty at the University of Wisconsin-Madison before coming to Johns Hopkins in 1996. He was the author or editor of five books, including The Oxford Companion to the Supreme Court of the United States. He also authored a number of widely influential articles on courts and constitutional law. Professor Grossman served as editor of the Law & Society Review and received the Lifetime Achievement Award of the Law and Courts Section of the American Political Science Association in 2005. In 2007, Professor Grossman was recognized with the Krieger School of Arts and Sciences Teaching Award. He remained active as a member of The Academy after his retirement from the department in 2013, and in 2015, chaired a 14-member Task Force on Academic Freedom that was responsible for drafting a statement guiding academic freedom for the university community.
A native of Brooklyn, New York, Professor Grossman completed his undergraduate degree in political science from Queen's College, CUNY. He received his master's and doctoral degrees—also in political science—from the University of Iowa.
J. Woodford Howard Jr.
J. Woodford Howard, Jr. was the Thomas P. Stran Professor Emeritus at the Johns Hopkins University. He is remembered in this 2017 obituary, and was highly regarded in the field of public law.
Woody graduated from Duke University, and completed two masters degrees at Princeton University before serving with the US Air Force in Morocco. He returned to Princeton to complete a PhD in political science in 1959, under Alpheus T. Mason. He spent several years teaching at Lafayette College and Duke before arriving at Johns Hopkins University in 1967 as an associate professor. He became a full professor in 1969 and chaired the department in the early 1970s. Earning the endowed chair in 1975, he served there until taking emeritus status in 1996.
Woody's expertise and passion were in US constitutional law, the Supreme Court, and the judicial process—the traditional core of the public law subfield—and in his teaching and work he was committed to a broad and pluralistic future for the field. He published three books, including Mr. Justice Murphy: A Political Biography (1968), which is commonly considered among the finest judicial biographies. Through his life and work, Woody fought against the oversimplification that threatened to reduce all judicial behavior to mere political attitudes, and that divided the discipline as a battle of quantitative versus qualitative approaches. In 2008, Woody was recognized by the Law and Courts section of APSA with the Lifetime Achievement Award.
An outstanding, dedicated teacher, Woody sought to impart the history and richness of his subjects with his students. He was exceptionally generous with his time, taking many hours to prepare for each class, and then sitting with students in appointments that could last for hours. He was as passionate as anyone about the Supreme Court and recent developments in constitutional law, but urged students to never overlook the significance of lower courts and the non-constitutional domains of public law, especially administrative law.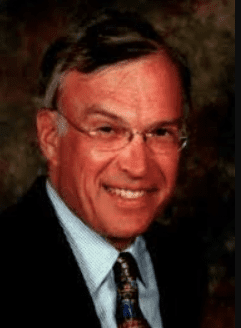 Lester M. Salamon
Lester Milton Salamon was a professor emeritus of the political science department, director of the Johns Hopkins Center for Civil Society Studies and a renowned researcher on nonprofits. He is remembered in this 2021 statement.
In addition, Dr. Salamon held an appointment as Senior Research Professor at Johns Hopkins School of Advanced International Studies (SAIS) Bologna Center and served as the founding Scientific Director of the International Laboratory for Nonprofit Sector Studies at National Research University Higher School of Economics, Moscow. He previously served as the founding Director of the Johns Hopkins Institute for Policy Studies.
Dr. Salamon received his B.A. degree in Economics and Policy Studies from Princeton University and his Ph.D. in Government from Harvard University. He was Chairman Emeritus and Member of the Board of the Community Foundation of the Chesapeake, a past Board Member of the International Society for Third Sector Research, and has served on the editorial boards of several journals.