I am a political theorist. At Johns Hopkins University, I am an associate professor in the Department of Political Science.
My research is on critical race and feminist theory, migration, transnationalism, empire, and racial capitalism. It has been supported by the Humboldt Stiftung, the Global Arts & Humanities Society of Fellows, the Princeton University Center for Human Values, and the Max Weber Programme.
My forthcoming book Democracy and Empire: Labor, Nature, and the Reproduction of Capitalism (Cambridge UP) theorizes the material underpinnings of popular sovereignty through an engagement with the Black radical tradition. Popular bonds contain an affective attachment to wealth and a collective agreement to dominate others abroad to secure that wealth, turning self-determination into an excessive entitlement to dominate others. The book integrates racial capitalism with popular rule and self-determination, noting limits of existing accounts and illustrates two material conditions of popular sovereignty: social reproduction obtained through the destruction of kinship of Latino families, and the violent joint conscription and destruction of nature and manual labor in the Global South. In closing, the book conceptualizes an anti-imperial popular sovereignty that embraces ecological responsibility and reciprocity to ground transnational solidarity. Read the pre-proof version of the introduction here.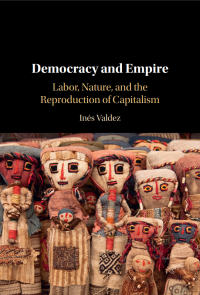 My work on migration explores the construction of punishing lived experiences through enforcement regimes of surveillance, detention and deportation; the role of secularism in obscuring critical practices of contestation of domination; the role of violence in underpinning and constituting law (I also discuss this in the area of policing) and how big data transforms the realm of immigration enforcement and immigration politics as a whole (ongoing).
My 2019 book Transnational Cosmopolitanism: Kant Du Bois, and Justice as a Political Craft makes the case that cosmopolitanism must be transnational. This is because global injustice creates distinct local spaces of oppression that we can only make sense of by exploring their commonalities and origins in common global structures of domination. For this reason, contestation of injustice is ill-served by traditional domestic and international realms of politics, and must instead inaugurate novel (transnational) spaces that straddle these realms (this also applies to the literature on global justice). This can be achieved through transnational consciousness (see more of this) and relations of solidarity that ground transnational public spheres of common temporality and collective will formation that depart from Eurocentric domestic and international fora.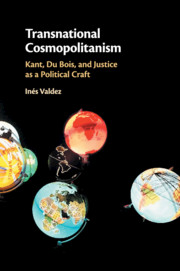 Recipient of the Sussex International Theory Book Prize granted by the University of Sussex Centre for Advanced International Theory.